Shopping for a new or a used car at a dealership in Canada is not always easy. When shopping for a vehicle, many folks are surprised by the "hidden" costs of buying a car.
When you buy a car, you'll never just pay "sticker price". There are a number of different fees and taxes that must be assessed – so it's important to know what to expect, before you step onto the dealership lot.
Need help figuring out the most common fees for Richmond cars for sale? That's why we're here. We'll give you a quick overview, so you'll know how much you need to pay at the dealership. Let's get started.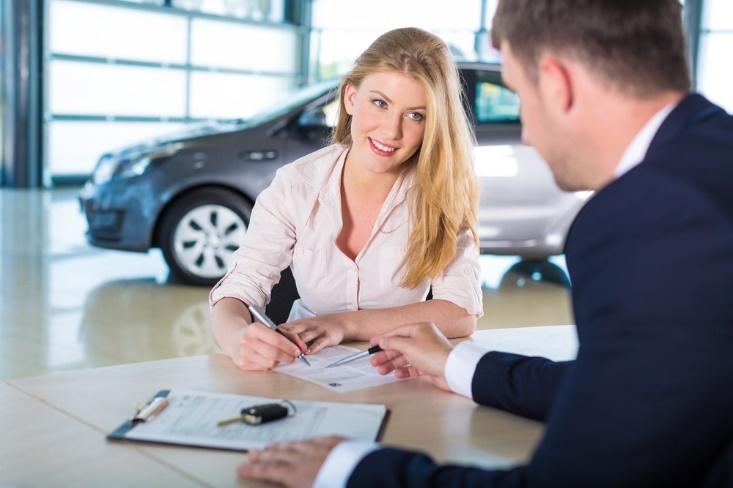 Mandatory
Freight/Destination Charge
This fee is completely legitimate. Basically, it covers the cost of shipping the vehicle from the factory to the dealership, and is usually found on the vehicle's window sticker, and marked plainly. It's usually the same price for all identical models within a particular auto brand.
Destination fees are most common on new cars, but may also be charged on used vehicles, if they've had to be moved from dealership to dealership. If you buy a car that must be shipped to the dealer, you'll have to pay a destination charge.
PDI (Pre-Delivery Inspection)
This fee is charged as the price of doing legally-required maintenance checks of a vehicle when it arrives at a dealership. Every deal must check that their cars are safe enough to drive on the road.
The PDI charge is often built into the freight/destination charge, but some dealerships will charge them separately. Pricing will also vary, depending on the dealer.
GST and PST
When you buy a new or used car, you must pay GST, based on the province in which you purchase the vehicle. This is typically 5%, but can be up to 12-15% in some provinces like Ontario. Do some research (or ask the dealer) to learn more about the taxes you'll have to pay.
Air Tax
The government of Canada requires a $100 "air tax" (Federal Air Conditioner Excise Tax) for all cars sold with air conditioning. This is mandatory.
Tire Tax
This charge varies province-to-province, and helps fund the nationwide tire recycling program. Expect a fee of $20-$30 at most dealerships.
Loan Origination Fee And Documentation Fees
These fees essentially cover the cost of the entire process of securing a loan, and documenting the sale and titling of a vehicle. You may not have to pay loan origination fees if you use your own, independent bank for financing, but you still likely will have to pay for documentation fees and administrative fees.
Depending on where you are in Canada, and the dealer you're working with, this could cost between $100-$500.
Optional
VIN Etching
This is a fee charged for imprinting a vehicle's VIN (Vehicle Identification Number) into its windows. This helps prevent thieves from stealing the car, but it's not mandatory. You can skip this if you want.
Extended Warranty
You may have the option to purchase an extended warranty for a new or used vehicle. This can be a good investment if you plan to own the car for a long period of time. Again, though, this is optional.
GAP Insurance

GAP (Guaranteed Auto Protection) is a form of insurance that covers the difference between your loan value, and the value of your car.
In most cases, your car will depreciate (lose value) faster than you pay it down. This means that if you have a $10,000 auto loan, your car might only be worth $8,000. If it is totaled or destroyed, you will still owe the $2,000 difference.
GAP insurance covers this difference. It's usually required on leased cars, and recommended on most new vehicles. However, it is optional, and you can choose to get it through your own insurance company, rather than the dealership.
Know What To Expect When Buying A Car In Canada!
Most fees charged by dealerships in Canada are totally legitimate. They're part of the cost of doing business. But there are some that are optional, and it's good to know what to expect before you visit a dealer. So take another look at the above list, and make sure you understand these fees!