Planning your retirement is one of the most important things you will need to do in your adult life. It's important that you plan your retirement so that as a retiree you will not find yourself in any sort of financial trouble and that you will be able to maintain the same sort of lifestyle you lived before you stopped working.
If you are an adult that is close to retirement age and is beginning to think about retiring, there are some things you should know. This post will detail the top 4 things that you should think about as you plan your retirement.
4 Help Tips to Help You Plan Your Retirement
To fully enjoy your golden years, you should be financially prepared. Here are some tips to help you do just that. 
1. Meet With Multiple Financial Advisors
It will be worth your while to meet with a financial advisor as you begin to plan your retirement. A financial advisor will help you plan your retirement and will help you allocate your money accordingly. You should ask friends and family for financial advisor recommendations in order to find one that will have your best interests in mind. Or, you should spend a significant amount of time researching financial advisors online to find one that you trust. Make it a point to read reviews and to get in contact with a few to truly find the best financial advisor.
2. Consider Investing
After you find a qualified financial advisor that you enjoy and trust, it's likely that he or she will suggest that you start investing. Investing is often the main source of income for many retirees and is something you should truly consider doing. Some things to invest in as you plan your retirement include:
Immediate annuities

Bonds

Rental Real Estate

Real Estate Investment Trusts (REITs)

Total Return Portfolio
3. Know Your Needs
When it comes to planning your finances in regards to your retirement, you need to think about your future needs. Retirement is not cheap, in fact, experts estimate that retirees will need 70%-90% of preretirement income to maintain their standard of living. This is an aspect of planning your retirement that your financial advisor will be able to help you with, however, it will be beneficial if you start thinking of these things even before you meet with an advisor. Think about what you need now to maintain a comfortable lifestyle, and begin to keep track of the cost of those things. For example, is your car paid off? What do you and your spouse do for fun? Do you have serious debts that need to be paid off?
4. Think About Where You Will Live 
In addition to thinking about your needs, you will need to think about where you are going to live. Are you going to remain in your current home, move in with a family member, or perhaps relocate to an independent senior living community in NJ? You will need to plan your finances accordingly to ensure that you will be able to afford the place you are planning to live in, especially if you are planning to relocate to a senior living community. 
 If you are thinking about relocating to a senior living community, talk to one of the financial planners there to talk about prices and monthly fees. After you know where you are going to live, you can incorporate this into your retirement budget and plan. 
Keep These Tips in Mind as You Plan Your Retirement
As you plan your retirement, consider these pointers. The more you know, the better prepared you will be, and the more you will understand when you sit down with your financial advisor. Be sure to continue to do research even after meeting with a financial advisor to further plan your retirement.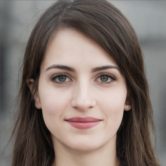 About the Author
Kelsey Simpson enjoys writing about things that can help others. She lives in South Jersey and is the proud companion to two German Shepherds and spends her free time volunteering in dog shelters.